Spring Specials
Spring has sprung and with it our new menu. Chef Brian and his team have put together some incredible dishes including Leek & Sage Spelt Risotto, Peruvian Quinoa Tabbouleh and Coconut Sweet Potato Curry. But we always save room for dessert - our Carrot Halwa, Apple & Rhubarb Crumble and legendary Sticky Toffee Pudding are defintiely worth ditching the diet for.
Breakfast
We're big into breakfast. We think you should start the day right with our delicious homemade birchermuesli, croissants and fresh fruit. We've got papers, plug points and wifi so you can ease into the day here.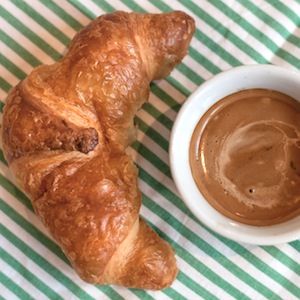 Breakfast Selection
A selection of freshly baked croissants, patisserie, artisan Bbreads, jams, birchermuesli and fresh fruit.
Tea
Hot Ginger, Indian Chai, Jasmine Flower, Green Chun Mee, English Breakfast, Earl Grey, Fresh Mint, Rooibos Chocolate Chai, Chamomile
Coffee
Expresso yourself. Cappuccino, Latte, Macchiato, Mocca, Hot Chocolate... and much more!
Fresh Juice
Enjoy a freshly pressed juice made from the freshest fruit and vegetables. There are so many to choose from.
Made with love
tibits is a family buisness and we love what we do. Everything on the menu is made with love using the best ingredients. We think you'll love it too
Breakfast time
Breakfast is served daily from 9-11.30am - except on Sundays when we open at 11.30am.