Fall Specials
Each and every visit at tibits promises exciting and new treats since we change up our food boat daily. So come on over and choose from over 40 delicious dishes. Each is lovingly crafted with carefully sourced, seasonal GM-free ingredients, with the very best of Asian, Indian and Mediterranean influences. Very exciting fall menu has landed and it is full of sun (unlike London;) ! Here is a sample to whet your apetite.
Breakfast
Start the day right with a delicious homemade birchermuesli, a buttery croissant, fresh fruit or chilled pancakes - topped off by a mug of aromatic freshly brewed coffee or tea. At tibits we value our breakfast.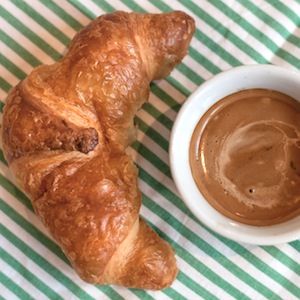 Breakfast Selection
Selection of freshly baked Croissants and Patisserie, Selection of Artisan Breads, Various Jams, Homemade Bircher Muesli, Fresh figs and mangos, Selection of Yogurts and Cereals
Tea
Hot Ginger, Indian Chai, Jasmine Flower Tea, Green Tea Chun Mee, English Breakfast, Earl Grey Tea, Fresh Mint Leaves, Rooibos Chocolate Chai, Chamomile Tea
Coffee
Cappuccino, Latte Macchiato, Different Espressi, Mocca, Hot Chocolate... and much more!
Fresh Juice
Enjoy a freshly pressed juice made from raw fruit, berries and vegetables. Choose from many delicious options.
Made with love
Here at tibits, it's all about enjoyment. Every product we develop first has to satisfy our own demanding criteria in terms of freshness and flavour. And our salads and sandwiches are freshly prepared several times a day, not to mention our delicious fruit juices.
Breakfast time
tibits breakfast is served daily from 9-11.30am - except on Sundays when we open at 11.30am.